<![if !vml]>
<![endif]>Föderation für Weltfrieden – UPF Austria - Infoservice, <![if !vml]>
<![endif]> www.weltfriede.at
NGO in Special Consultative Status with the Economic and Social Council of the United Nations
The Universal Peace Federation Austria is inviting you to an information- and discussion evening
Perspectives of European and Eurasian cooperation
Thursday, July 11th 2013 at 7:00 pm (19:00)
Location: Seidengasse 28, 1070 Wien
Special guest speaker:
Konstantin Krylov, Secretary General of UPF for Russia and the Eurasian countries
<![if !vml]>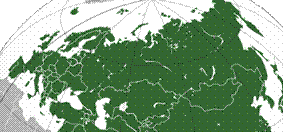 <![endif]> <![if !vml]>
<![endif]>
Last year two UPF conferences in Moscow (April) and Vienna (October) opened a new way of cooperation between the neighboring UPF regions. Konstantin Krylov will give insights in the foundation of the work of UPF in his region of the world, starting from 1990 when the founder of UPF met the then president of the Soviet Union, Michael Gorbatchev.
Many projects developed since this time and now there seems to be the right time to strengthen cooperation while starting a relationship that goes beyond old established attitudes of little interest from the European side and mistrust from both sides.
After the event you are invited to a small reception
Further information: Peter Haider Tel. 0650 2588846
| | |
| --- | --- |
| <![if !vml]><![endif]> | Report: Europe and Russia – Partners in a Globalized World 250 participants gathered on October 12th 2012 in the Vienna Int. Centre, the UN building, for a conference which is part of a series of events held at the UN in Geneva, UNESCO in Paris, National Parliaments in the UK and Norway and in the Presidential Palace in Malta. |
Seidengasse 28/4, 1070 Wien, Austria; ZVR: 182012940; E-Mail: info@weltfriede.at