I N V I T A T I O N
to a "Roundtable Discussion" on the topic
"Horn of Africa & Middle East – Perspectives for Peace and Development"
<![if !vml]>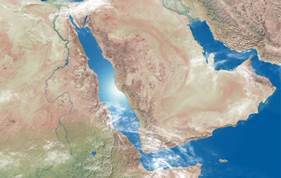 <![endif]>
Mittwoch, 12. Juni 2019 um 18:30
Blutgasse 3, 1010 Wien, c/o Peace Museum Vienna
Speaker: Hashem Mandee
<![if !vml]>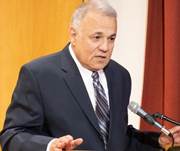 <![endif]>Born in Iraq. Studied Theater, Film and Communications Science in Vienna Universities and Fine Arts in Baghdad.
He started his career in Baghdad Radio and TV as News and Program presenter. In 1980 he left the country into diaspora in Austria few months before the war against Iran started.
He continued his career as freelancer Journalist for several Arab and International Medias among them BBC world service – Arabic section, Aljazeera and Al Riyadh Newspapers in Saudi Arabia. He worked for Kuwait media in Exile during Saddams invasion and occupation of Kuwait and after the liberation for Kuwait Radio and TV, Radio Österreich International in Vienna. Later he worked as an editor at Radio Free Iraq / Radio Free Europe / Radio Liberty in Prague.
He moved to the USA and worked there for Alhurra TV and Radio Sawa in Virginia, USA as a Broadcaster.
Please register by E-Mail: info@weltfriede.at or Tel.: 0650 2588846