<![if !vml]>

<![endif]> <![if !vml]>

<![endif]> <![if !vml]>

<![endif]>
Vienna, Austria, June 22nd 2018 - UPF Austria in cooperation with UNCAV – United Nation Correspondents Association and the "Horn of Africa" Peace Initiative organized an event celebrating "Africa Day", the annual commemoration of the foundation of the Organisation of African Unity (OAU) (now known as the African Union) on 25 May 1963 under the theme "Perspectives for the Horn of Africa with a special focus on Sudan".
<![if !vml]>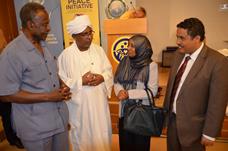 <![endif]> <![if !vml]>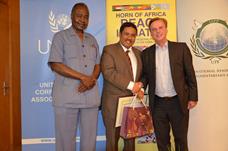 <![endif]> <![if !vml]>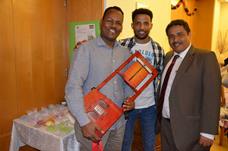 <![endif]>
<![if !vml]>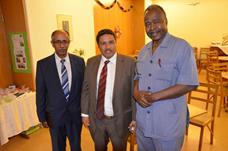 <![endif]> <![if !vml]>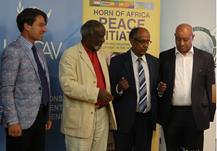 <![endif]> <![if !vml]>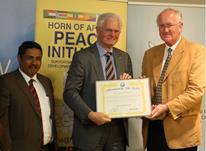 <![endif]>
<![if !vml]>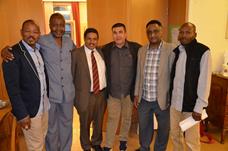 <![endif]> <![if !vml]>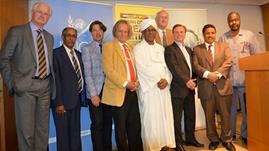 <![endif]> <![if !vml]>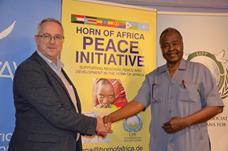 <![endif]> 
<![if !vml]>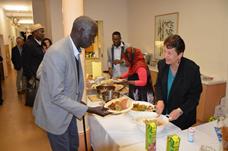 <![endif]> <![if !vml]>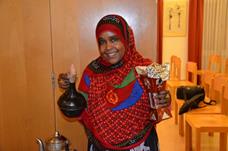 <![endif]>
DI Paul Slatin, President of the Austrian-Sudanese association spoke about his great uncle Sir Rudolf Carl Freiherr von Slatin Pasha, an Austrian adventurer who had become governor of the province Darfur in Sudan. DI Abdalla Sharif, President of the United Nation Correspondents Association, reported about impressions from a recent trip to Sudan. Mag. Andreas Andiel, President Österreichisch-Äthiopische Gesellschaft gave an overview about Ethiopia as one of the big nations on the African continent and reported about new developments towards peace between Ethiopia and Eritrea. Mr. Abdelkadir Hamdan, Counsellor of the Eritrean Embassy in Germany and Representave to the Permanent Mission of Eritrea to the UN in Vienna spoke about the great hope of the people of Eritea that the conflict of his country with Ethiopia will come to an end and that a lasting perspective for peace on the Horn of Africa will bring new chances for development .
Prof. Dr. Titus Leber, Goodwill Ambassador of the European Academy Sciences, Arts and Literature, gave a short insight about a project he has started to bring the Cultural Heritage of Africa to Cyberspace. H.E. Omer Sharief H. Eisa from the Embassy of Sudan gave a Farewell speech after working several years as a diplomat in Vienna.
Musical contributions and a small buffet with a taste of African food concluded the event.
<![if !vml]><![endif]>

Africa Day Celebrated in New York City
New York, United States - The Universal Peace Federation partnered with the African Union in celebrating the 55th Africa Day. The approximately 600 guests at the May 25, 2018 event at the Manhattan Center included ambassadors, UN officials, CEOs, dignitaries and celebrities. The theme was "Winning the Fight Against Corruption: A Sustainable Path to Africa's Transformation". Africa Day is the annual commemoration of the 1963 founding of the Organization of African Unity. It has brought together its 54 member states to collectively address challenges such as armed conflict, climate change and poverty.
UPF is an NGO in Special Consultative Status with the ECOSOC of the United Nations
___________________________________________________________________________­­­­­­­____________________________________________________________________________________________________________________________________­­­­­­­­­­­­­­­­­­­­­­­­­­­­_________________________________________________________________________________________________________________________________________________________________________________________________________________________________________________
Seidengasse 28/4, 1070 Wien, Austria; ZVR: 182012940; E-Mail: info@weltfriede.at