<![if !vml]>

<![endif]>
The Universal Peace Federation (UPF) in Europe and Middle East and the International Association of Parliamentarians for Peace are pleased to invite you to an online webinar
Lessons learned from Dismantling the Iron Curtain - How Europe can contribute to Korean Unification
Friday, February 26th 2021, 15:00-16:30 CET
Registration Link: https://eume.upf.org/resources/signup-for-webinar-on-26-2-2021
<![if !vml]>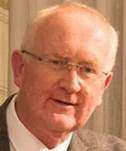 <![endif]> <![if !vml]>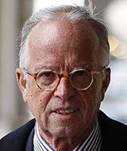 <![endif]> <![if !vml]>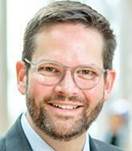 <![endif]> <![if !vml]>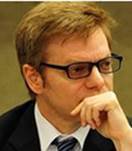 <![endif]>
Introduction: Mr. Peter Haider, President of Universal Peace Federation Austria
Moderator: Dr. Werner Fasslabend, President of AIES, former Minister of Defense, Austria
Speakers:
<![if !supportLists]>· <![endif]>Hon. Mag. Lukas Mandl, Member of the European Parliament, Head of the Delegation, EU Parliament Relations to the Korean Peninsula
<![if !supportLists]>· <![endif]>Prof. Brian Myers, Author, "The Cleanest Race: How North Koreans See Themselves and Why it Matters", American Professor of International Studies at Dongseo University in Busan, South Korea
The Korean War began in 1950, 70 years ago. The war concluded not with a peace treaty but with an armistice, leaving the once unified Korean peninsula divided, despite being populated by a people with a common history, culture, and language. There were approximately 3 million fatalities as a result of the Korean War, sometimes known as the "forgotten war." The fate of the peninsula has been controlled not only by the people themselves, but by the wider geopolitical environment, known for decades as the "Cold War."
UPF's Northeast Asia Peace Initiative is dedicated to the peaceful reunification of the Korean Peninsula. With this in mind, UPF organizes a variety of programs that bring together leading experts from a wide range of professional fields - government, academic, civil society, faith-based organizations, the media, business, and the arts - to explore the prospects for improved relations not only between the two Koreas, but among the other stakeholder countries of the region.
The main goal of this "soft power" or "track two" approach to peace is to contribute to the peaceful reunification of the Korean Peninsula, through dialogue, scholarly research and civil society initiatives that build personal connections. Political, military, economic and civil society factors are considered. Civil society initiatives include conferences, tourism, humanitarian projects and various forms of people-to-people engagement.
Over the next two years, 2021-2022, UPF will carry out a very ambitious slate of programs and projects for peaceful reunification, exploring ways to move from a frozen conflict toward a relationship characterized by mutual respect, cooperation, and eventually reconciliation between the governments and the peoples of the two Koreas.